At The Power Facts, our readers' trust is paramount. With that in mind, we follow a rigorous review process that ensures complete transparency and accuracy. Below are our review guidelines:
We Thoroughly Examine Customer Opinions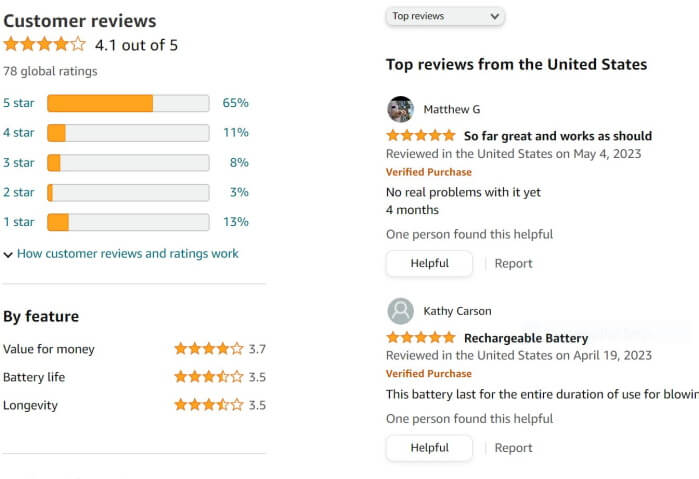 By extensively scouring user reviews, we tap into the collective experience of real users. From diverse perspectives to various use-cases, our detailed analysis seeks to encompass the entire spectrum of customer opinions. This process ensures that we capture firsthand experiences, preferences, and potential concerns, offering our readers a comprehensive and authentic review of products.
We Investigate the Entire Product Spectrum and Its Origins
Our review doesn't merely focus on a product's current state; it dives into its lineage, brand history, and the broader context. We analyze how a product has evolved, the philosophies guiding its creation, and the brand's reputation. This historical perspective helps us gauge the product's reliability and offers our readers a deep understanding of what they're investing in.
We Evaluate All Possible Scenarios and Settings
No two users are the same, and neither are their needs. By considering all situations and configurations, we tailor our reviews to different consumer profiles. Whether you're an industry expert or a novice, we test products across various scenarios to ensure our analysis is comprehensive and applicable to a wide audience. Our aim is to provide insights that reflect real-world applications and user diversity.
We Analyze the Product's Cost and Market Standpoint
Understanding the pricing strategy and market positioning of a product is essential in our review process. We explore how a product compares with competitors, its value proposition, and the alignment between its price and features. This meticulous evaluation empowers our readers to make informed decisions based on both quality and affordability.
We Value Your Insights and Perspectives
Your feedback isn't just welcomed; it's integral to our review process. We believe in a collaborative approach where readers' experiences and insights contribute to a richer, more nuanced analysis. Whether it's a comment, a question, or a differing viewpoint, we take your feedback into consideration, enriching our content and ensuring it resonates with our audience.
We Commit to Exhaustive Research Before Publishing
Our responsibility to provide accurate and reliable information means we don't post anything without thorough research. Each review undergoes a painstaking process of validation, fact-checking, and analysis. We consult experts, explore scientific studies, and utilize various resources to ensure that our content stands up to scrutiny and meets the highest standards of integrity.
We Uphold Integrity – No Sponsorship Fees Accepted
Integrity is at the core of everything we do at The Power Facts. We refuse sponsorship fees or any monetary incentives that might influence our content. By adhering to this principle, we ensure that our reviews are free from bias and serve only one purpose: to provide our readers with honest, unbiased information that they can trust.
Conclusion
The Power Facts is committed to being your trusted source for all things related to power solutions. By adhering to these review guidelines, we strive to deliver content that is not only informative and accurate but also aligned with your needs and interests. Feel free to engage with us, as we continually work towards excellence in this ever-evolving field.